Vantage Capital Markets was founded in 1999 with a mission to provide excellence, choice and a tailored service to clients. It has since become a global broking business, providing financial solutions to over 1,200 institutions world-wide. Our client base includes leading institutional asset managers, private equity investment firms, hedge funds, family offices, investment banks, and corporations covering a wide range of products including equities, credit, and derivatives.
Over the years, Vantage Capital Markets has created a strong equities, credit and derivatives broking and distribution network globally via our London, Hong Kong, Tokyo and Dubai offices.
Leadership Team

Roderick Wurfbain

Founder and Chairman

Read Bio

Roderick is the founder and Chairman of VCM. His financial experience includes commercial directorship at ABN AMRO and management at the London Stock Exchange, Euronext/LIFFE and IPE.

Simon Clowes

Managing Director

Read Bio

Simon became Managing Director of VCM in 2011. Prior to joining VCM, Simon has had extensive derivatives trading and management experience at Bankers Trust, ING Barings and Commerzbank in Europe and Asia.

Federico Bazzoni

Head of Capital Markets & Corporate Finance

Read Bio

Federico leads the Capital Markets and Corporate Finance division at VCM. He has extensive leadership experience in Investment Banking in Asia and Emerging Markets. Prior to joining VCM, Federico was the Head of Origination and M&A for Europe & MENA CITIC Securities, and he also previously held leadership roles at BNP Paribas and started his career at WI Carr in London running Asian Equities.

Clarence Ng

Head of Legal & Compliance - Asia

Read Bio

Clarence was a lawyer, regulator and investment banker before his in-house counsel and compliance roles.  He worked with a global law firm, the Hongkong Exchange, Salomon Brothers, Citigroup and others prior to joining VCM in 2015.

Yu-Kee Ong

Group Chief Operating Officer

Read Bio

Yu-Kee is a Fellow of the Institute of Chartered Accountants of England and Wales (ICAEW) with over 25 years of experience in financial services, including senior positions at Man Investments and State Street.

Yuki Lau

Head of Human Resources

Read Bio

Yuki joined VCM in 2015. She specializes in the area of labour and employment law. She has a passion and talent for connecting with people and knowledge in several aspects of Human Resources and Management.

Edward Lai

Head of Information Technology

Read Bio

Edward is a highly experienced Financial Services IT professional with over 20 years of expertise. Before joining VCM in 2011, he held senior positions at Man Financial and MF Global.  Edward holds multiple IT certifications, including CISA.

Susanna Kwok

Office Manager

Read Bio

Susanna joined VCM HK in 2018, with over 10 years of office management and office renovation experience, she involves in board range of services to ensure office running smoothly by actively communicate with different external and internal parties.

Read Bio

Tommy Tse has 25 years of experience working in the financial industry, primarily in the Finance Department. As an expert in systems implementation, he possesses extensive knowledge of market operations in different countries and has worked closely with the Operations Department in global organizational structures.

Tony Leung

Head of Middle Office

Read Bio

Tony is FRM certified and previously held the CFA charter. He has over 10 years of experience in VCM leading the Middle Office team across diverse financial products in various exchanges.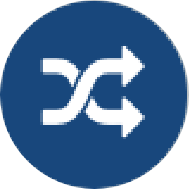 SFC Licensee for Types 1, 2, 4 & 6 Regulated Activities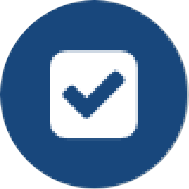 SEHK Participant
SEHK Options Trading Exchange Participant

HKFE Futures Commission Merchant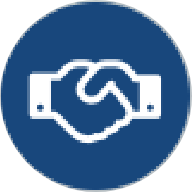 US CFTC/NFA Exempt Trading Firm
Ethical Business Practices & Prevention Of Financial Crime
VCM is committed to promoting ethical business practices across all its business relationships. VCM has implemented policies and controls and conducts internal training to ensure that it is compliant with applicable laws, regulations and guidelines.
VCM is also committed to the prevention of financial crime in general, and to compliance with the Hong Kong Anti-Money Laundering and Counter-Terrorist Financing Ordinance and the Prevention of Bribery Ordinance in particular, in addition to the Securities and Futures Ordinance, to fulfil this commitment.
This document is for clients only and is password-protected.  If you need assistance with the password, please contact compliance@vcm.hk.
At Vantage Capital Markets, we embrace and celebrate diversity and inclusion as essential elements of our company culture. We believe that a diverse and inclusive workforce fosters innovation, creativity, and better decision-making.
Our commitment to diversity and inclusion is reflected in the following principles:
Equal Opportunity: We provide equal employment opportunities to all individuals, regardless of their race, colour, religion, gender, gender identity or expression, sexual orientation, national origin, age, disability, or any other protected characteristic. We believe in fair and merit-based hiring practices that promote diversity and provide equal opportunities for all qualified candidates.


Inclusive Work Environment: We strive to create an inclusive work environment where every employee feels valued, respected, and empowered. We promote a culture of open communication, collaboration, and mutual respect, where diverse perspectives are encouraged and embraced.


Professional Development and Growth: We are committed to providing ongoing professional development opportunities for all employees. We invest in programs that promote diversity and inclusion training, mentoring, and leadership development, enabling our employees to reach their full potential.


We understand that diversity and inclusion are ongoing journeys that require continuous effort and commitment. We are dedicated to regularly assessing our practices, policies, and programs to ensure they align with our diversity and inclusion goals.
By embracing diversity and inclusion, we not only create a stronger and more vibrant workplace but also foster innovation and better serve our clients and the communities we operate in.
At Vantage Capital Markets, we are committed to sustainability and making a positive impact on the environment and society. We recognize the importance of responsible business practices and strive to integrate sustainability into all aspects of our operations.
Our sustainability efforts focus on three key areas:
Environmental Stewardship: We are dedicated to minimizing our environmental footprint. We actively seek ways to reduce waste, conserve resources, and promote energy efficiency. Through responsible procurement practices, we aim to work with suppliers who share our commitment to sustainability.


Social Responsibility: We value the well-being and development of our employees, clients, and the communities where we operate. We promote diversity, equity, and inclusion within our organization, fostering an inclusive and supportive work environment.


Ethical Business Practices: We uphold the highest standards of integrity and ethics in our business operations. We are committed to compliance with all applicable laws and regulations, and we promote transparency and accountability in our relationships with clients, partners, and stakeholders.


By integrating sustainability into our business, we aim to create long-term value for our stakeholders while contributing to a more sustainable future. We continuously assess and improve our sustainability practices, seeking innovative solutions to address emerging challenges.
"Together, we can make a difference and build a more sustainable world."